Basic Feature
Automatic File Backup
The DMS POS database is saved in the Windows directory (Drive C) for maximum protection. Only copies of the database files are used for recording and processing transactions. However, should any of the computer hardware, operating system files or the POS program itself fails, you should have a complete duplicate of all your POS records to use for system recovery.
In this regard, DMS Point of Sale automatically saves duplicate copies of your data in two storage drives, namely D and M. These drives could be two partitions (other than Drive C) in the POS computer hard disk(s).
However, it is recommended that one of the abovementioned drives is an external backup drive (like a dedicated USB flash drive).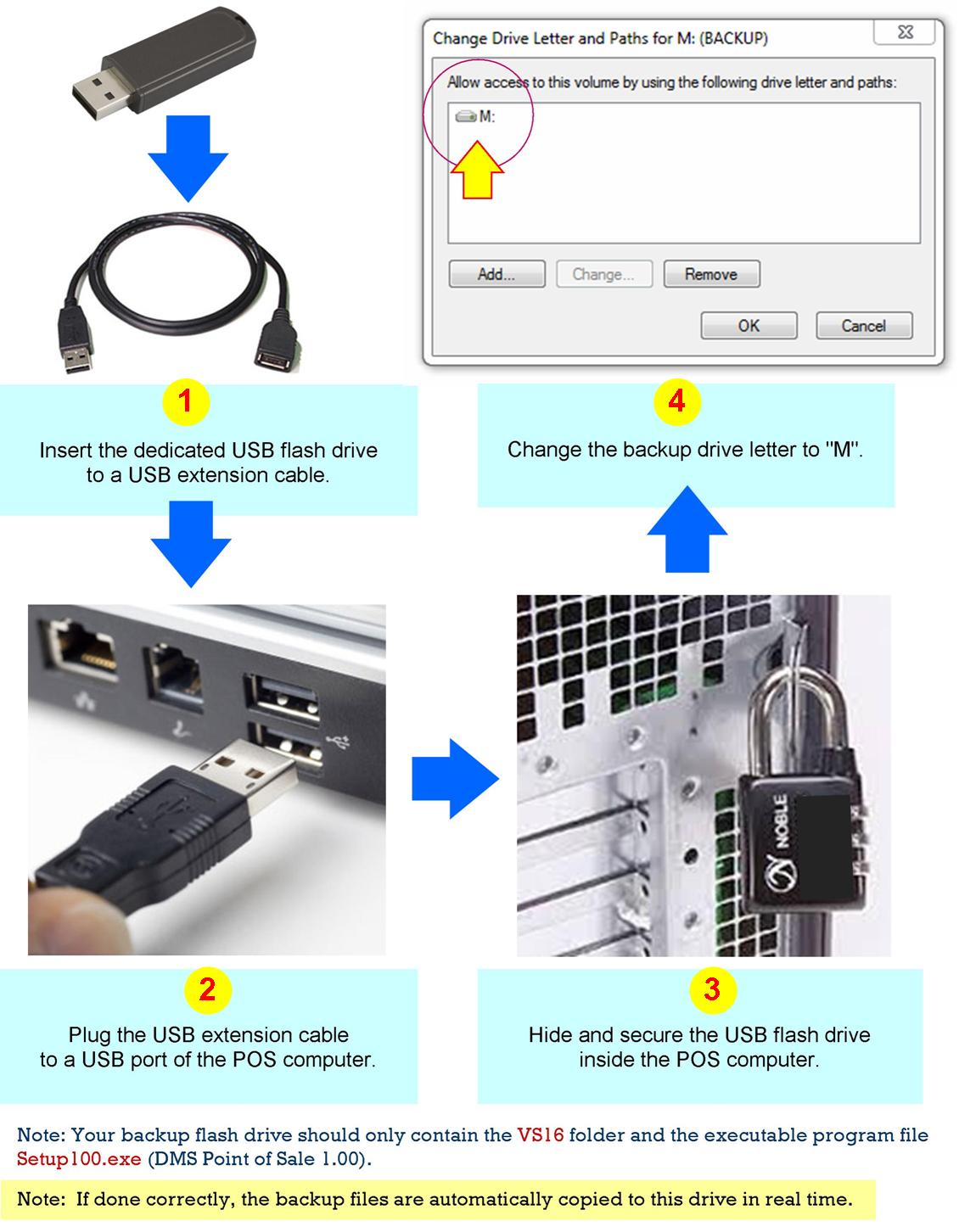 ©2019 DMS Virtual iSolutions, 191 Rizal Avenue, Puerto Princesa City, Palawan, Philippines