Our Customers
We can serve you wherever you are!
Since 2010, we have served hundreds of clients in almost all provinces of the Philippines from Batanes to Basilan (70% of our clients are outside Metro Manila). We also have a number of clients abroad.
Based on the above map, we have the most number of clients in the following provinces.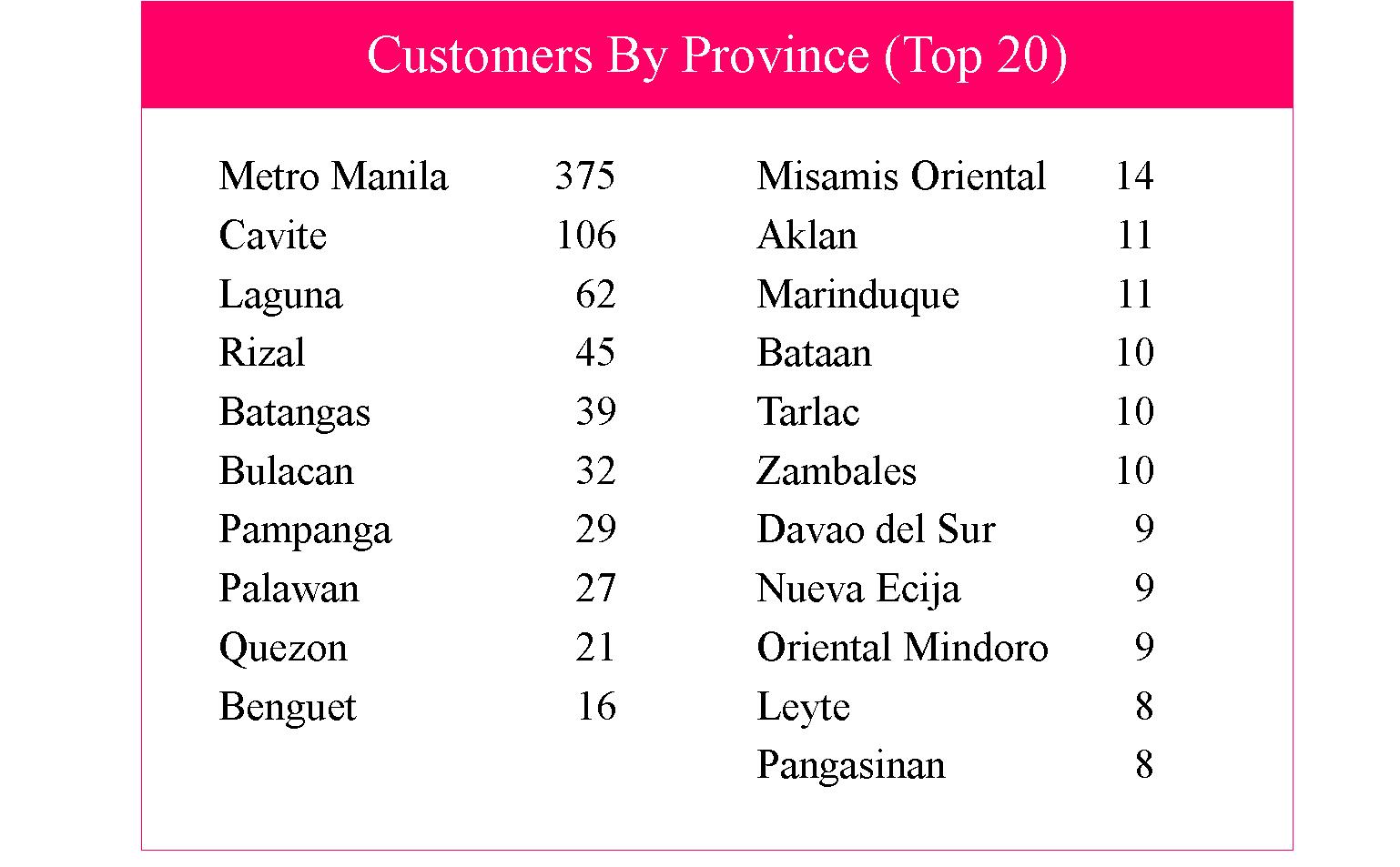 DMS Point of Sale is used in various types of businesses: sari-sari stores, convenience stores, groceries, pharmacies, coffee shops, fastfood and fine restaurants, specialty shops, supermarkets, department stores, cooperatives, etc.
In 2010, we had our first customer in Marinduque. From a single store, it has now grown to a number of stores, all using DMS Point of Sale.
©2019 DMS Virtual iSolutions, 191 Rizal Avenue, Puerto Princesa City, Palawan, Philippines