Basic Feature
Easy to Use and Understand
DMS Point of Sale requires minimal time and effort for Cashiers, Administrators and Technicians to learn how to use it.
At any instance, the user has a cue on what buttons are applicable. Inapplicable buttons are "dimmed".
Buttons only appear when they are needed.
Necessary adjustments are automatically made as data is changed.
Online help as tooltips is readily available when needed. Instructions appear on the screen when the mouse pointer is positioned over a button.
In some instances, the instructions are plainly shown on the screen.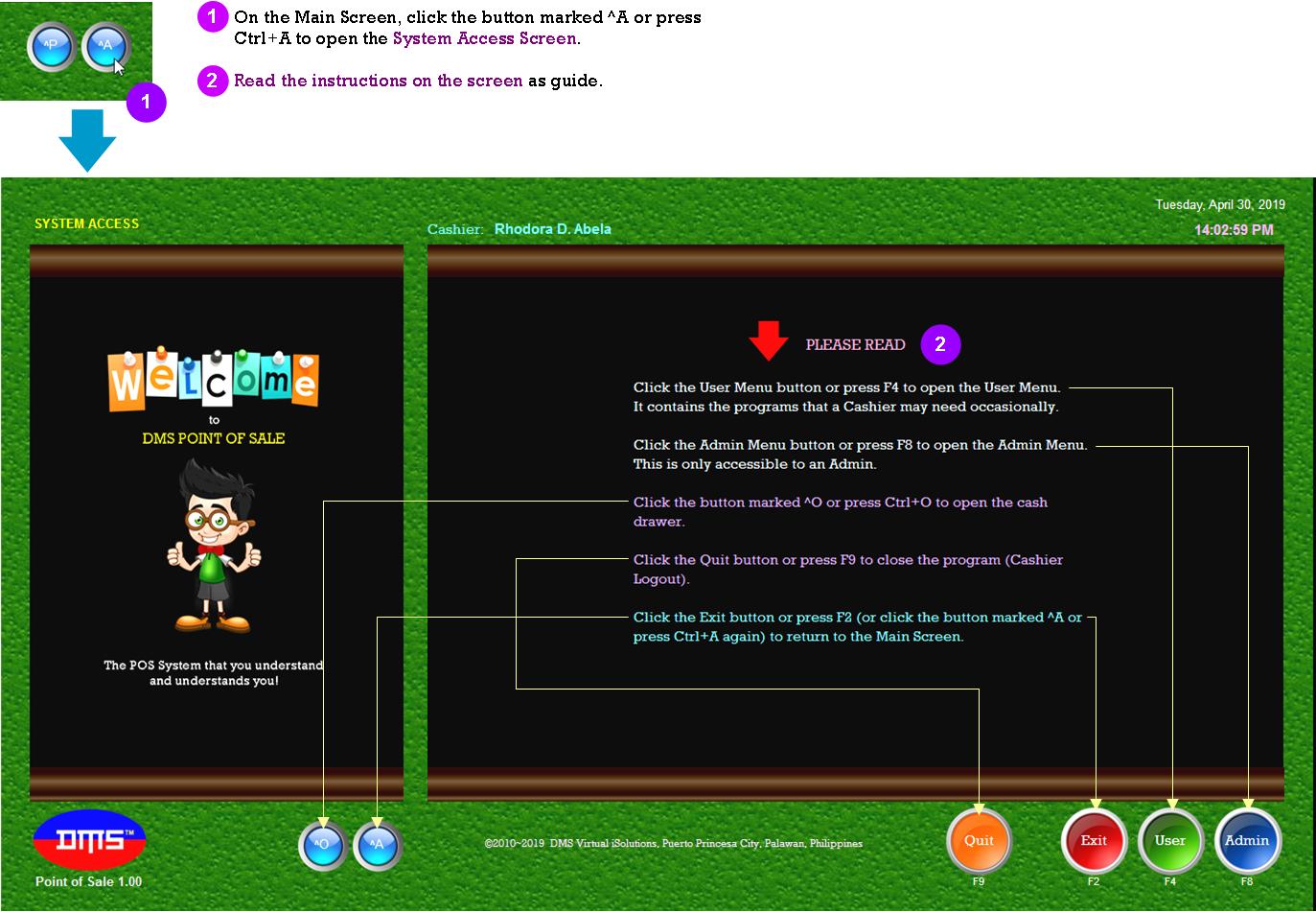 User tasks are well organized and easily accessible to users.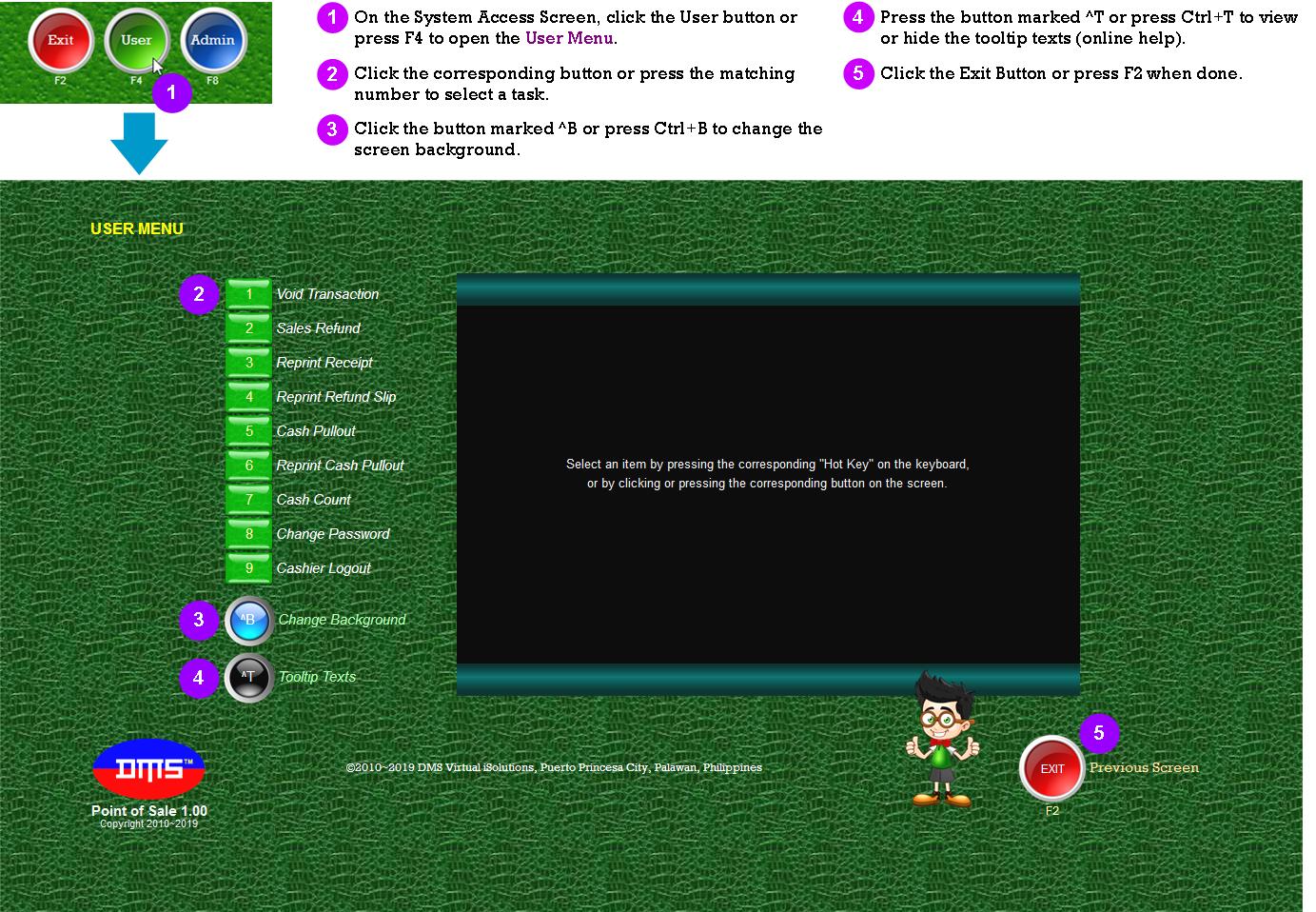 The Admin Menu is only accessible to the Admins (Main Administrator, Super Administrator and Administrator).
Operational settings are well organized and exhaustive.
Administrator tasks can be easily managed by the Main Administrator.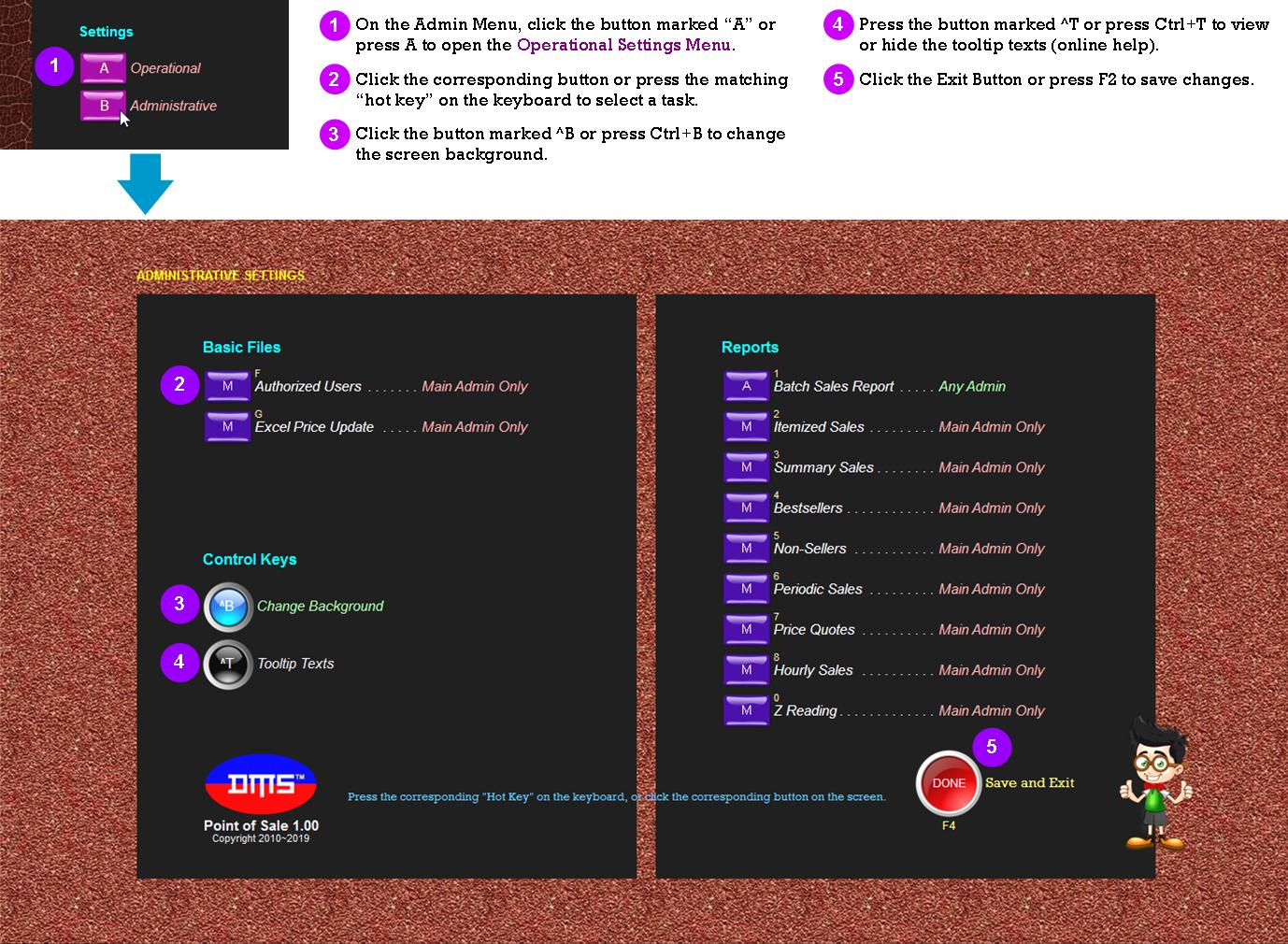 ©2019 DMS Virtual iSolutions, 191 Rizal Avenue, Puerto Princesa City, Palawan, Philippines