Basic Feature
Multiple Choices of Receipt Printers

DMS Point of Sale allows you to use conventional POS receipt printers (thermal or dot-matrix line printers) as well as the latest available laser or inkjet page printers. You'll be surprised to know that using page printers may actually mean a lot of savings!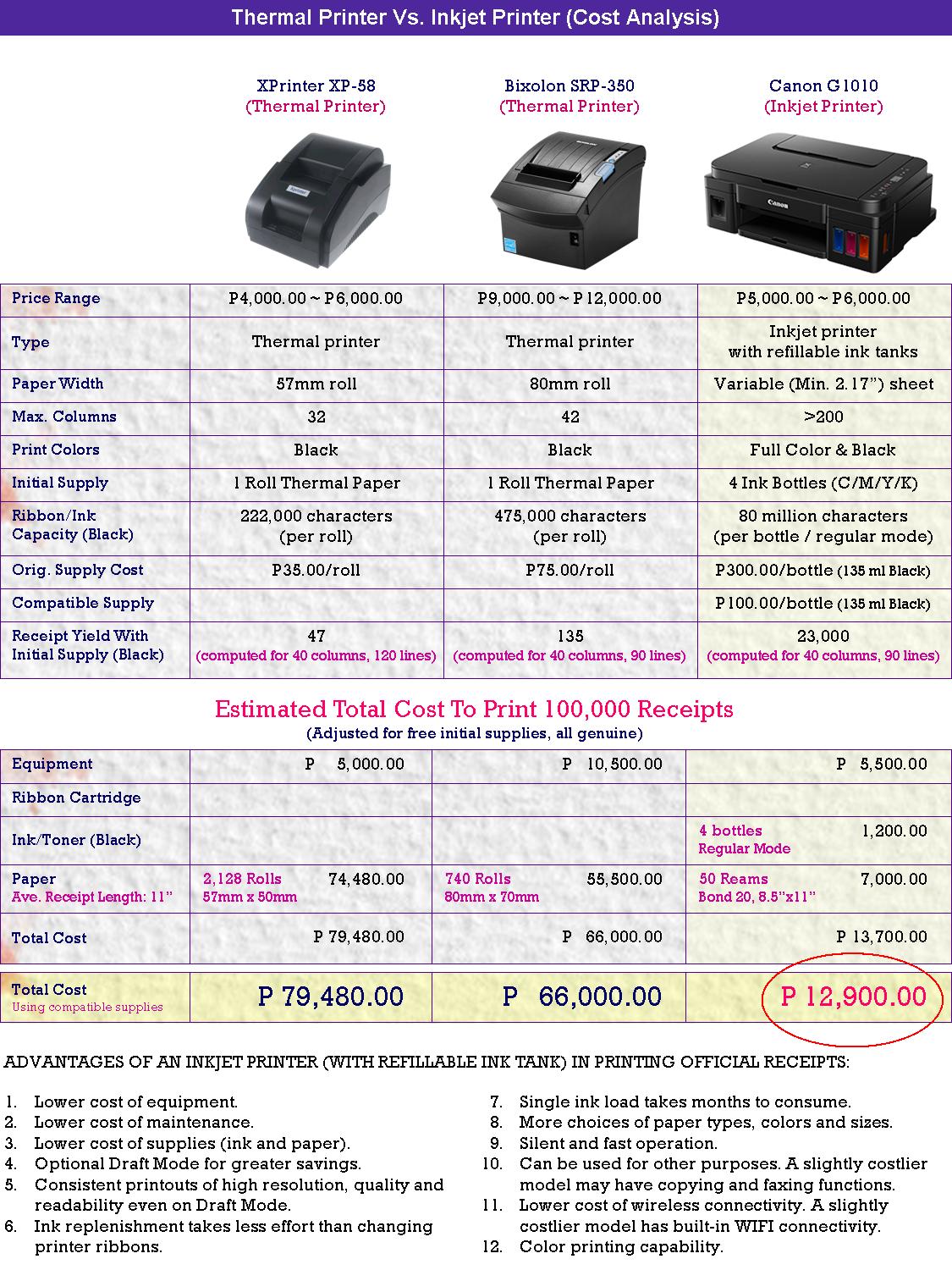 Level Up Your Image!
Now DMS Point of Sale enables you to print your receipts with a full color logo of your store. At a fraction of your usual printing cost!
To make it happen, use Canon G1010 Series printer to print your receipts. We will show you how!
Sample receipt printout using Canon G1010 Series printer:
©2019 DMS Virtual iSolutions, 191 Rizal Avenue, Puerto Princesa City, Palawan, Philippines