Advanced Feature
Price Verifier
The DMS Price Verifier is actually a standalone program that is completely separate and independent from the DMS Point of Sale. It can be used with or without a POS system and is being offered as a freeware (free software). However, at its original state, it cannot be used to show individual product images. To enable this feature of the DMS Price Verifier, please contact us.
Initially, a number of product images are installed with the DMS Price Verifier when installed. If you want to try this feature with a barcode reader or scanner, you may download and print the charts below.
When not being used, the program automatically plays an MP4 video ad player (if an MP4 video file is installed).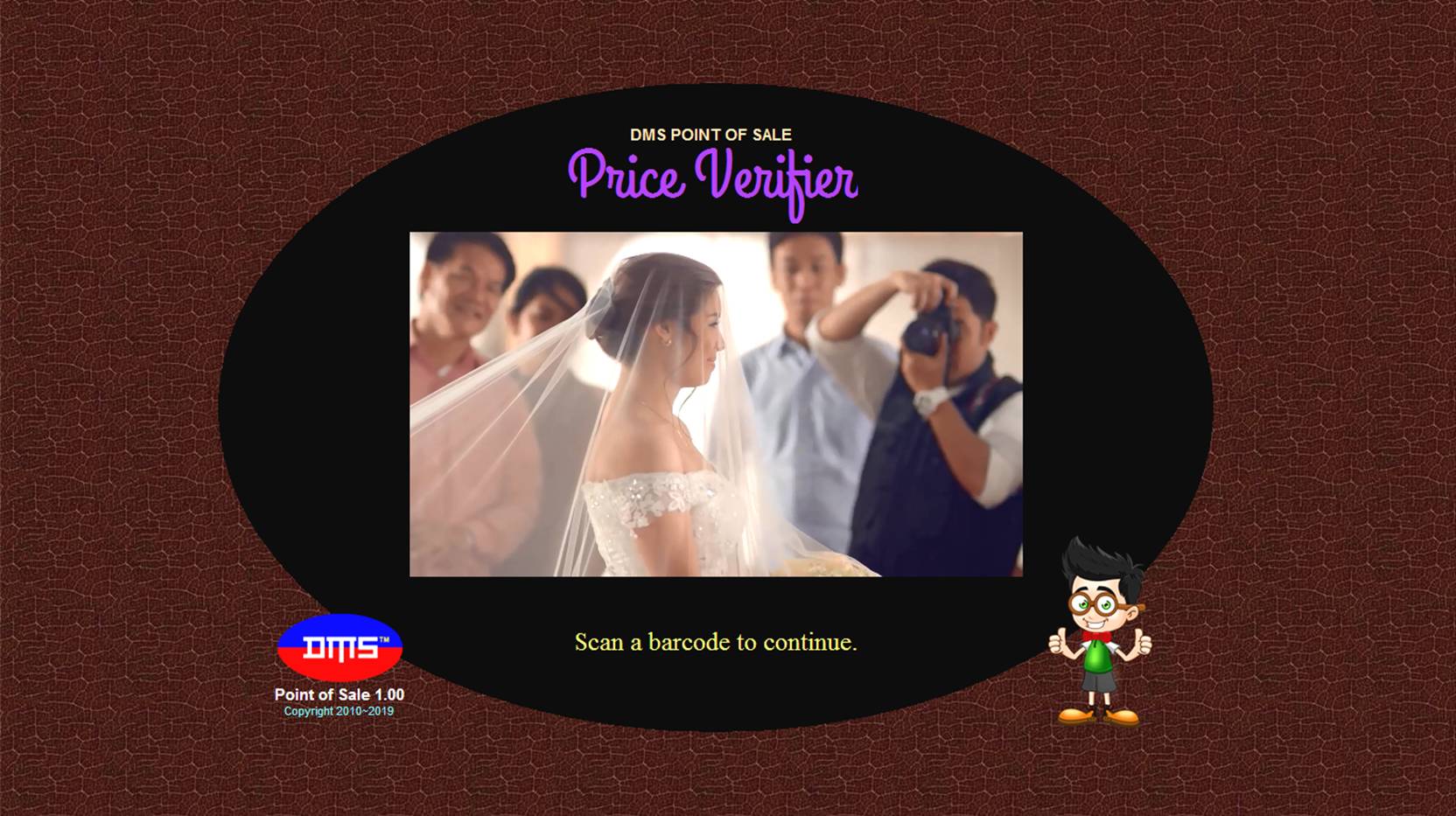 ©2019 DMS Virtual iSolutions, 191 Rizal Avenue, Puerto Princesa City, Palawan, Philippines